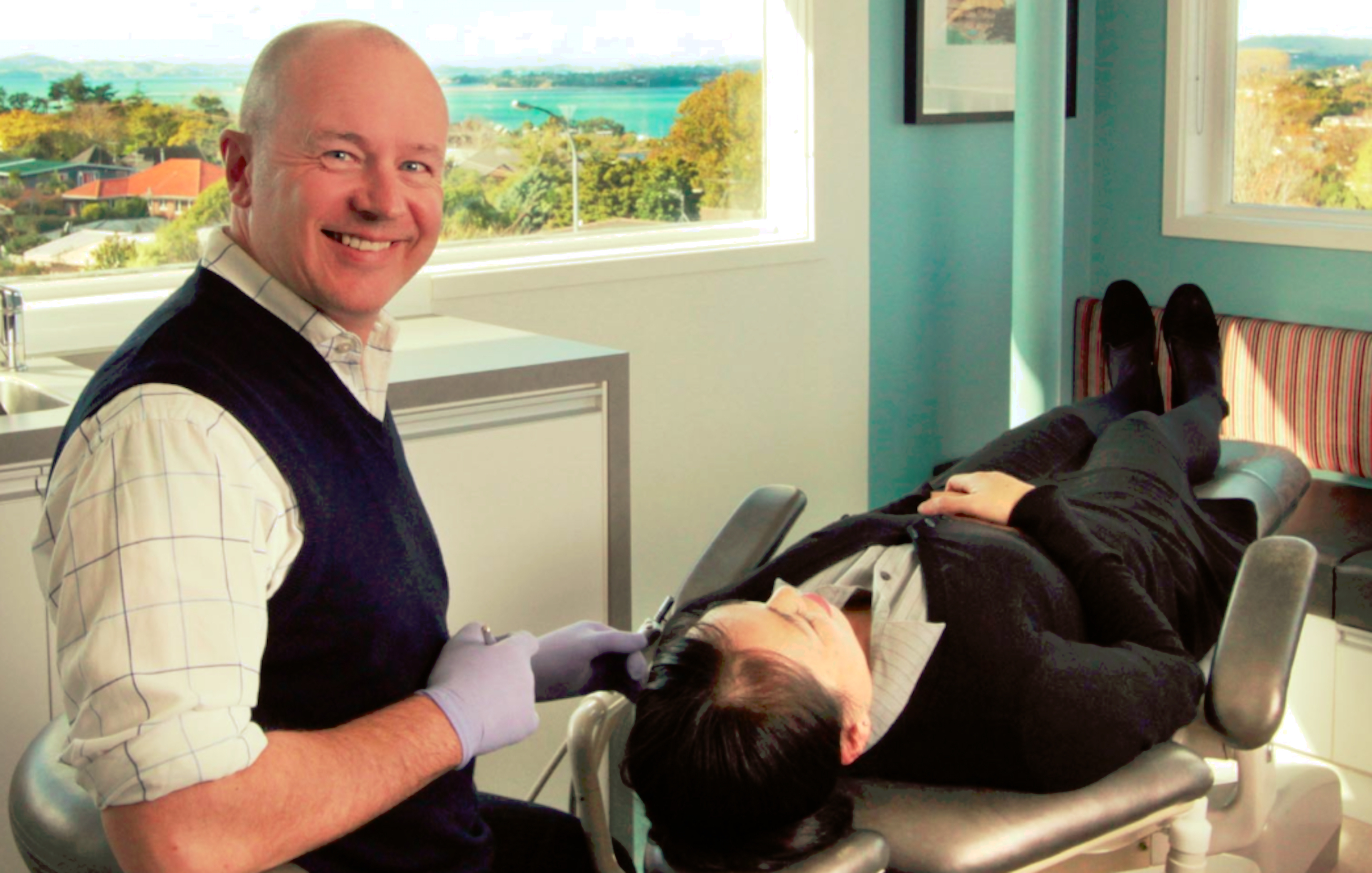 Dr Randal McAlister
Specialist Orthodontist
Dr Randal McAlister is a specialist Orthodontist who provides all forms of orthodontic treatment including traditional braces and Invisalign® clear aligners to both adults and children. Randal has a special interest in providing Invisalign treatment and he's been awarded Invisalign Platinum Elite Provider status due to his experience.
Randal's qualifications
Randal initially qualified as a Radiographer in 1983 where he obtained a Diploma in Diagnostic Radiography, from the Royal College of Radiographers (London). Following this Randal worked at the United Dental Hospital in Sydney and before moving back to Otago University where he graduated as a Dentist in 1988. Randal completed five years of general practice in dentistry in Hamilton and Auckland where he completed a Fellowship with the Royal Australian College of Dental Surgeons (FRACDS). He then completed his Masters Degree (MDS Orthodontics) at the University of Otago in 1996.
Randal commenced in specialist orthodontic practice in Howick in 1997 and has been there ever since, in the group practice of Hey Bunyan and McAlister.
Special interest in Invisalign treatment
Randal has become increasingly passionate about providing treatment using Invisalign clear aligners and is excited about recent progress in this emerging area. He has been providing treatment with Invisalign for several years and regularly attends Invisalign conferences and courses both here and overseas.
Memberships, associations and interests
Randal is also an active member of the NZAO (New Zealand Association of Orthodontists), the NZDA (New Zealand Dental Association) and the World Federation of Orthodontists. He enjoys listening to music, playing bass guitar, reading, practicing Yoga and sailing during his spare time and he also loves spending time with his son Fin and daughter Jessie.
Creating happy smiles one smile at a time!
Request a free consultation with Randal
If you want to know more about what you or your child's options might be, or you have more questions, then make a time to see Randal for a 15 minute free consultation and chat. Just click on the calendar icon.
01
He's a specialist Orthodontist
All Orthodontists were dentists first before completing another 3 years full-time study to become an Orthodontist. Only a specialist Orthodontist like Randal has the experience and knowledge to deliver your safe and effective treatment.
02
His extenstive skills and experience
Randal has more than 22 years experience creating thousands of happy smiles for his patients in his practice in Howick, Auckland. Randal's dedicated his life to continuously updating his knowledge and expertise in the area of orthodontics.
03
He's Invisalign Platinum Elite
Randal's an Invisalign Platinum Elite provider due to his extensive experience and the large number of cases he's treated with Invisalign clear aligners. Randal's a very experience Invisalign practitioner so he's confident treating a broad range of cases.
Randal is a member of the following: