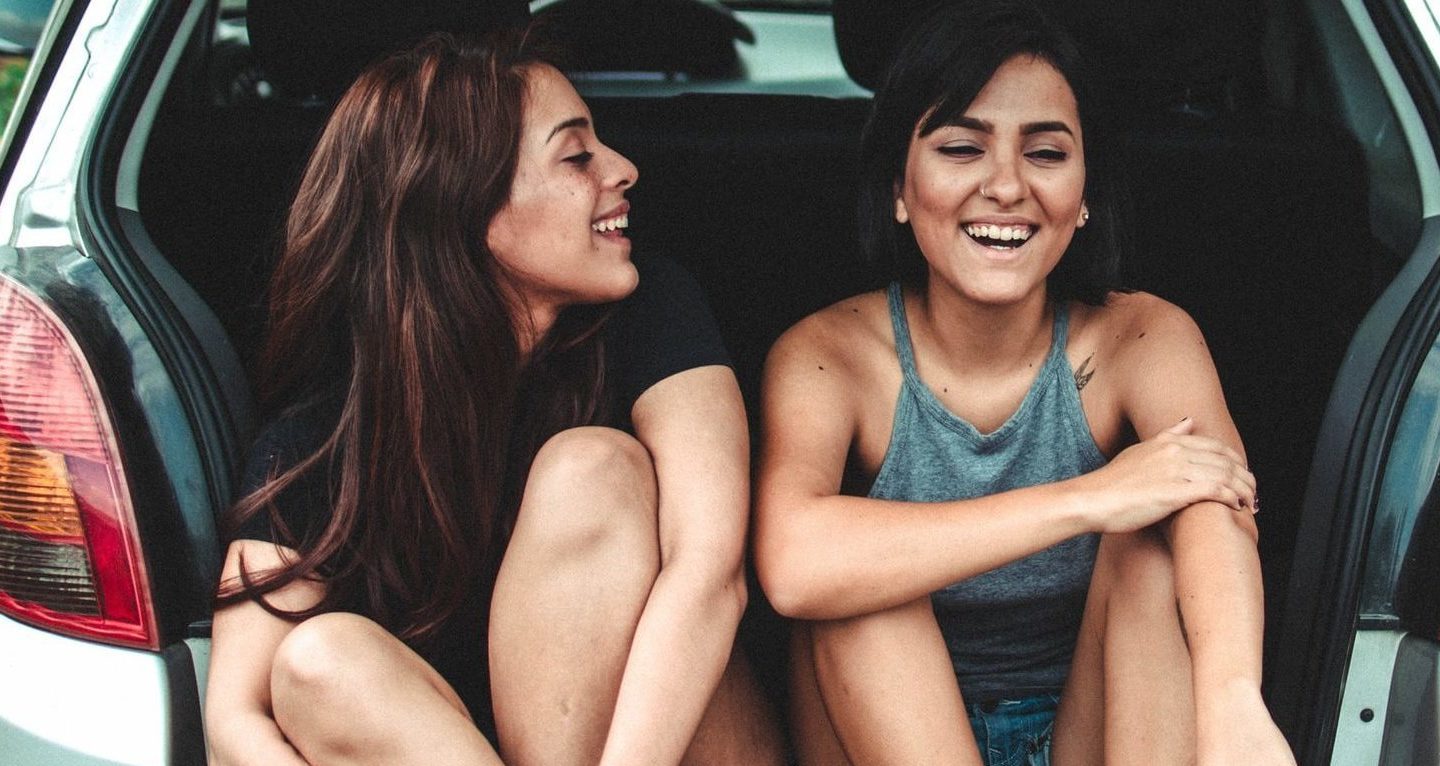 Want to smile with more confidence?
How do I know if I need orthodontic treament?
If you don't like to fully smile in photos, smile with your mouth closed, or are really self concious when you smile, then you might want to think about making an appointment to see Randal. You might even have trouble with eating or biting and want to know if you can do something about it?
When should I go and see an Orthodontist?
If you relate to any of the above, just make an appointment to see Randal and he can talk you through your options. Orthodontic treatment is for everyone – children, teenagers AND adults. At Randal McAlister Orthodontics, we have teeth straightening treatment options that are suitable for everyone, no matter their age.
We really do believe no-one is too old for orthodontic treatment so it's best to chat to Randal about what options are right for you.
Why would I have orthodontic treatment?
You might be secretly wishing that you could do something about your smile so that you could smile without worrying about how your teeth look or how that photo will come out.
Orthodontic treatment can change not only how you eat, talk and smile but also how you look and how confident you are.
We often fit braces and Invisalign® clear aligners not only to improve the attractiveness of your smile, but also because braces and Invisalign can correct improper alignment of teeth that can lead to gum disease and early tooth loss.
Properly aligned teeth also make it easier to chew all types of food and eliminate headaches and pain caused by uneven chewing. Having straighter teeth also means that it is easier to maintain good oral health in the long-term.
How long does treatment usually take?
Depending on the severity of the problem, growth during treatment and how well you follow instructions, treatment times can vary greatly. The average treatment time for an adolescent is around 24 months and Adult treatments generally take a little longer and average between 24 and 30 months. Invisalign treatment times are generally shorter for both adolescent and adults.
How much does orthodontic treatment usually cost?
During your first visit to see Randal an initial consultation fee will apply to cover the cost of your first visit only. Your initial consultation fee is usually 30 and you'll be advised of the cost when arranging your appointment with Randal. If you need any x-ray's taken at the time of your consultation, this will cost an additional 10.
The cost of orthodontic treatment depends on the type of treatment that's being recommended for you (for instance braces versus Invisalign), the severity of the problem and the proposed treatment time.
You will be provided with a written treatment plan and quote for treatment prior to the commencing treatment.
We also have payment plans which we hope helps to make orthodontic treatment as affordable to everyone as possible. Our payment plans or instalments are interest free and we have a series of flexible payments which can be tailored to your individual requirements and situation.
To give you an idea, the average cost of orthodontic treatment with Randal for braces or Invisalign ranges between approximately $7,000 and $8,000.
How often would I need to see Randal?
For your first appointment when you have your braces put on or your Invisalign clear aligners fitted, it usually takes between one to two hours.
After that, we like to see you at regular intervals for adjustments, every six to eight weeks. These appointment usually take just 15 to 20 minutes.
What are my treatment options?
Randal uses a wide range of orthodontic treatment options to bring teeth and jaws into their best possible relationship to help create your dream smile, so you can smile with confidence!
Orthodontic treatment options can include:
removable plates for very simple problems
braces and Invisalign clear aligners for more complex problems
surgery for severe cases
additional appliances such as headgear and temporary anchorage devices.
There are several different types of braces including metal and ceramic. Braces and Invisalign are our most common forms of treatment and Randal will recommend the best type of treatment for your teeth. In the meantime, checkout our different treatment options below.
Keen but have more questions?
Take a look at the nitty gritty questions about orthodontic treatment, braces or Invisalign by checking out our FAQs here. If you've got a question that's not answered there, just get in touch!
Braces are what most people think of when they think of orthodontic treatment and are one of our most common forms of treatment. Braces consist of small metal or ceramic brackets which are fitted to the front of your teeth with adhesive and have a wire running between them held in place by elastics.
Invisalign is the other most common form of treatment and a virtually invisible and innovative way of straightening teeth. The Invisalign system uses a series of custom-made removable aligners made of a virtually invisible plastic that you wear over your teeth to gradually move them to the ideal position.
Surgery is a less common form of orthodontic treatment, however it can be used in combination with other treatments to help treat more severe cases. Also known as Orthognathic surgery, adults with improper bites or other aesthetic concerns can undergo surgery by a specialist Oral Maxillofacial surgeon.
Nothing lights up a room more than a child's smile! So, if you want to make sure your child has the confidence to smile, find out the right time to have an orthodontic consultation.
Randal is a member of the following: